Russia and the art of 'kompromat'
Every Russian knows what "kompromat" means. Now, thanks to a graphic section of the unverified intelligence dossier on Donald Trump, the rest of the world does, too.
Since the allegations were made public, the US president-elect has denied claims that he cavorted in Russia with prostitutes – and Russian officials have denied claims that they filmed it.
This week, a spokesman for Russian President Vladimir Putin told me that "the Kremlin does not collect kompromat".
But someone in Russia clearly does. And the sensational results periodically surface, either via the compliant state media or via the internet.
Sex as a weapon
Last spring was a case in point.
A state-controlled TV channel, NTV, ran footage of former Russian Prime Minister Mikhail Kasyanov in bed with his personal assistant, Natalia Pelevina. Not only was the material cringe-worthily intimate, it also revealed the couple bad-mouthing other members of Russia's notoriously divided opposition.
The tape helped divide them even further.
"It was shot inside a private apartment by the [Russian security service] FSB, there is no doubt about it," Ms Pelevina told the BBC, referring to what happened as an "obvious smear campaign".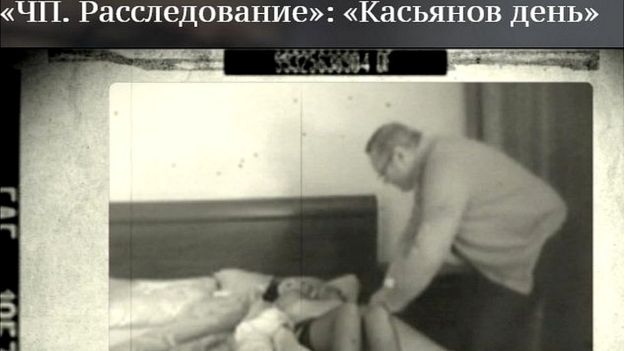 There is no evidence that America's president-elect was ever caught in a similar way. But Ms Pelevina argues that her own experience suggests that such an idea is not implausible.
"I would not rule out that the Russian FSB has something against Donald Trump. Because they collect those materials not just against enemies; they collect against so-called friends. Just in case it will come in handy one day," she said.
By Sarah Rainsford BBC News, Moscow
Please follow and like us: