Political party women Organizers slam Minority for 'anti-Otiko agenda'
The Coalition of National Women Organizers of the various political parties in the country, has slammed the Minority in Parliament for what it calls a vendetta against Madam Otiko Afisa Djaba, the Minister for Gender, Children, and Social Protection.
In a statement signed by a number of Political Party Women Organizers, including the National Democratic Congress' Haija Zenabu Mahama, the women said they were disgusted by the Minority's conduct.
They expressed outrage over the lawsuit by two minority MPs against the minister, praying the court to nullify her nomination and swearing-in due to her failure to undertake the mandatory national service.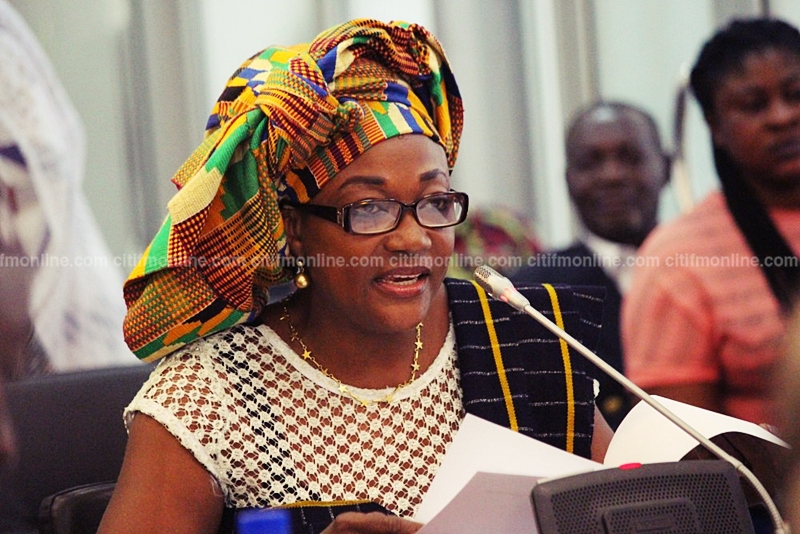 The group said Madam Djaba was subjected to a hostile vetting with "useless questions" adding that "we find as shocking, that after failing in their diabolical agenda of trying to prevent her from becoming a minister in Parliament, they have now proceeded to court wit a vexatious suit against her ministerial status."
The Women further said that, the Minority MP's case against Madam Djaba, held no substance as they were attacking her because she was principled, and a woman, after she refused to apologize for words directed at former President John Mahama, which were considered insults by some members of the Minority in Parliament.
"It is our firm conviction that these Minority MPs do not really have a genuine case against Hon Otiko. They have only ganged up to fight her because she has been principled and uncompromising in her position on issues. We also regret to say that they are fighting her because she is a woman, else, why are they not having issues with the other male ministers who probably gave them more difficult times that Hon. Otiko."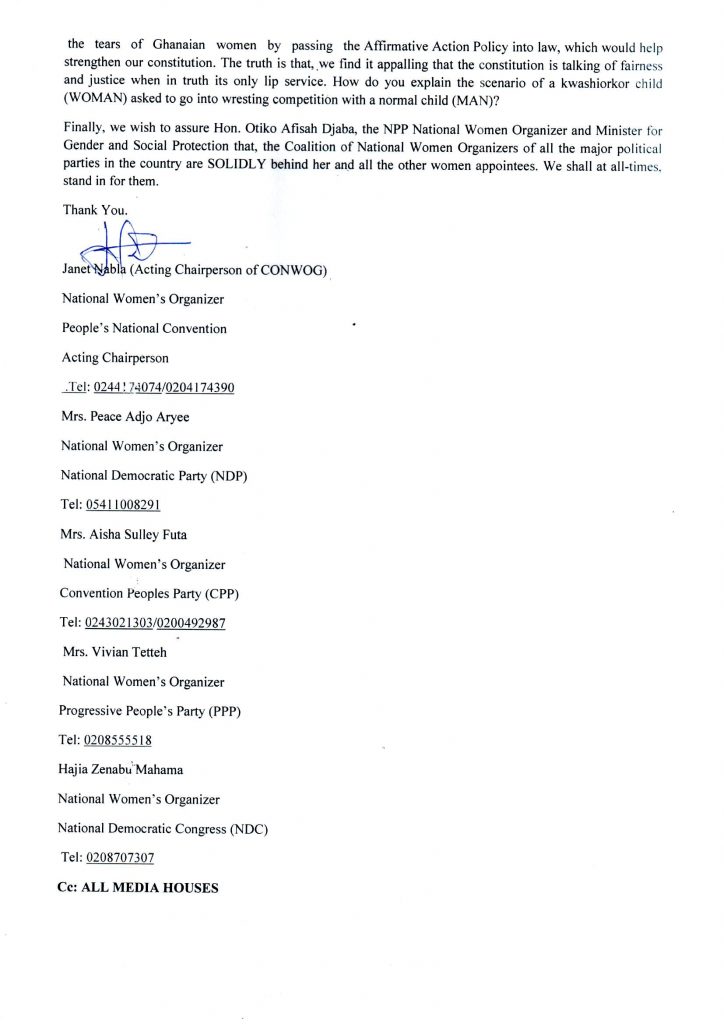 –
By: Delali Adogla-Bessa/citifmonline.com/Ghana
Source: citifmonline.com-politics

Please follow and like us: