Nana Addo eulogizes J.B. Danquah
President Nana Akufo-Addo has eulogized his uncle J.B Danquah who died some 52 years ago.
The President, at a wreath laying ceremony in honour of his uncle today [Saturday], said the NPP and Ghanaians in general will forever hold on to the principles introduced by J.B Danquah.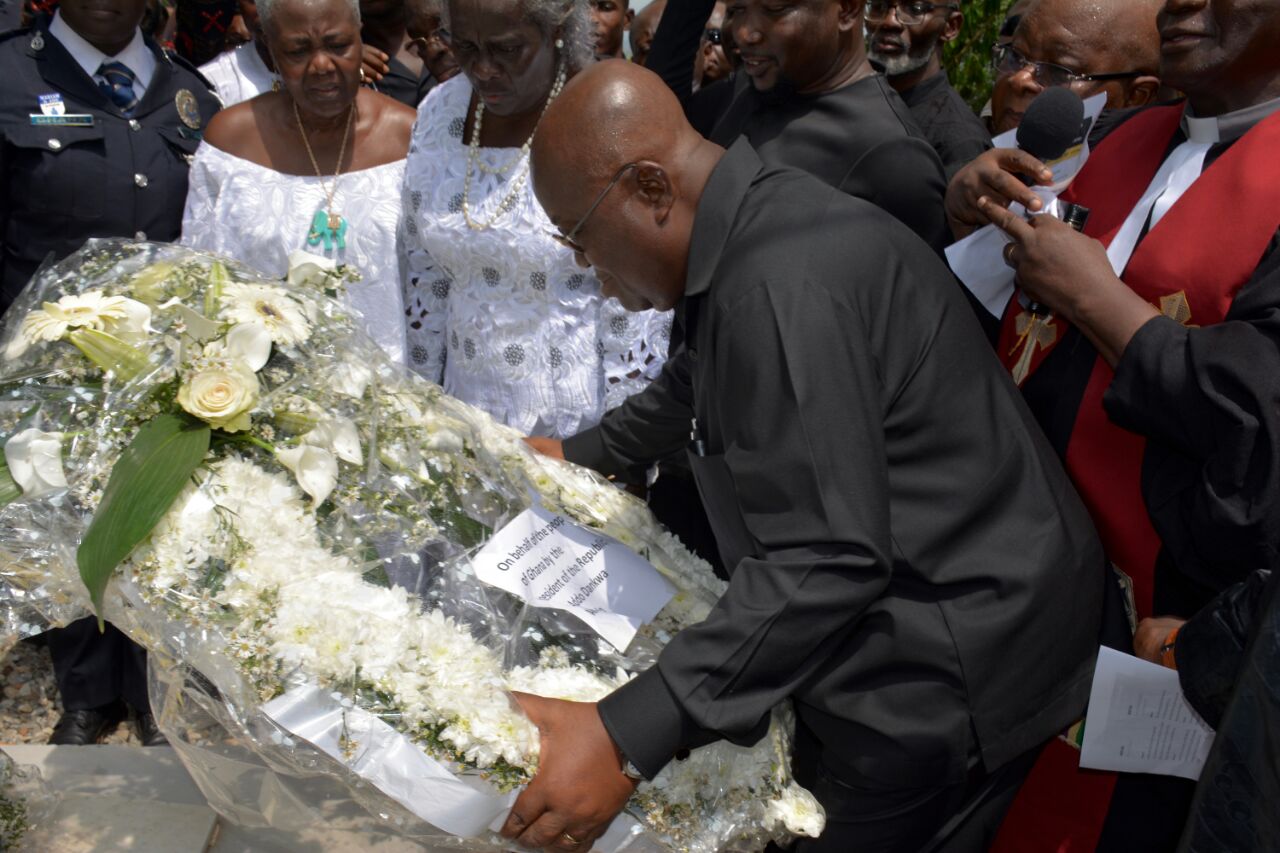 "We can never thank you enough for your sacrifice. We will continue to make sure that those principles guide us in providing strength for what we do. Your life was about service in the nation you christened. It is as a result of your service that we are called Ghana today. We will never ever forget you."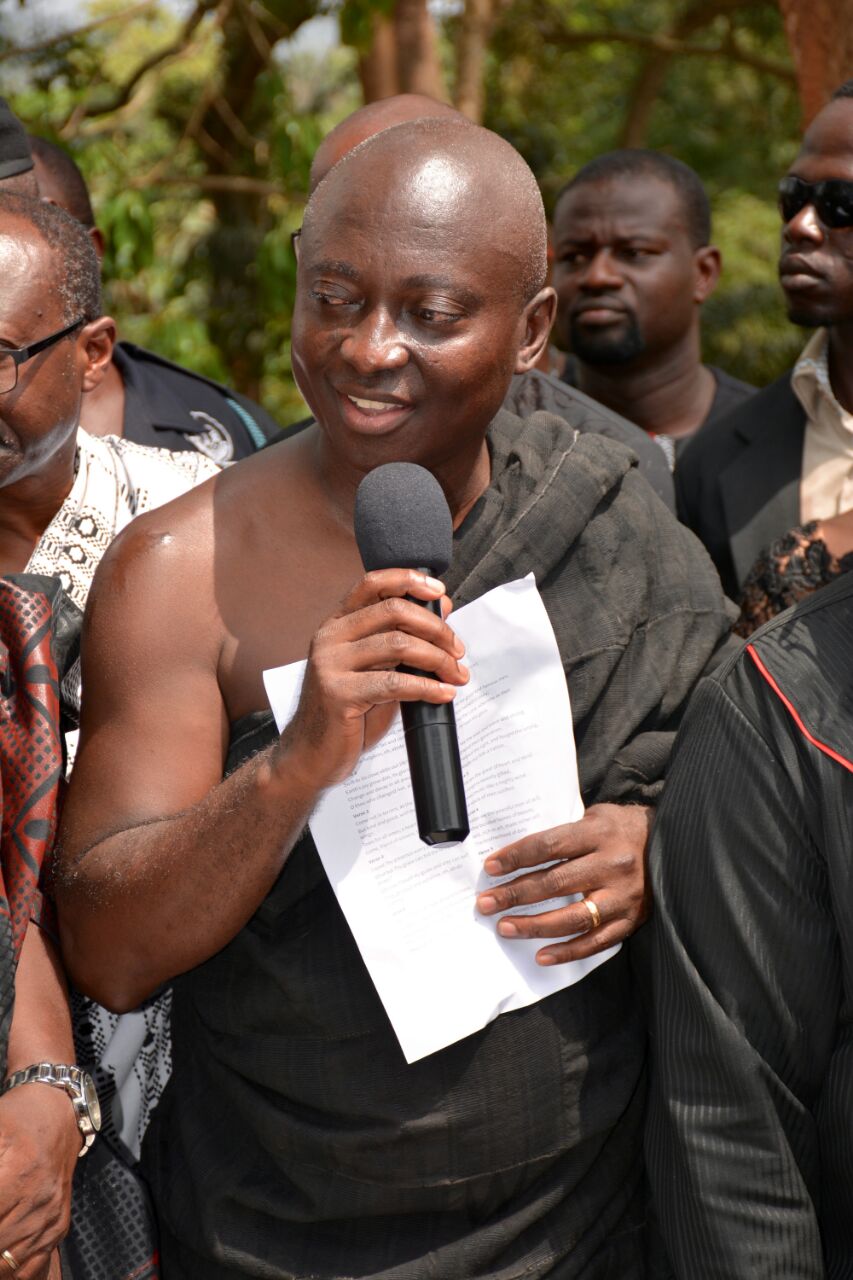 "He never held office, and yet the work you have done has gone beyond the work of those who have held offices. They called you the light of the founders and you are indeed the light of our nation. So we came here today to let you know how much we value your work and your life.
"The Ghanaian people have embraced your teachings and opted to live in the conditions of freedom. The freedom that you gave your life for.To live under the rule of law, to live under constitutional government and project what you believed was noble in the Ghanaian character,"said the President.
President Nana Addo further expressed his gratitude to J. B Danquah, saying "We are grateful for your life, we appreciate everything that you did and we will continue to do our best to honour you and to live by the principles that you lived and gave your life for. God continue to bless you and continue to give you peaceful rest and in the day of resurrection, we shall all meet again in the presence of the Almighty. God bless and thank you."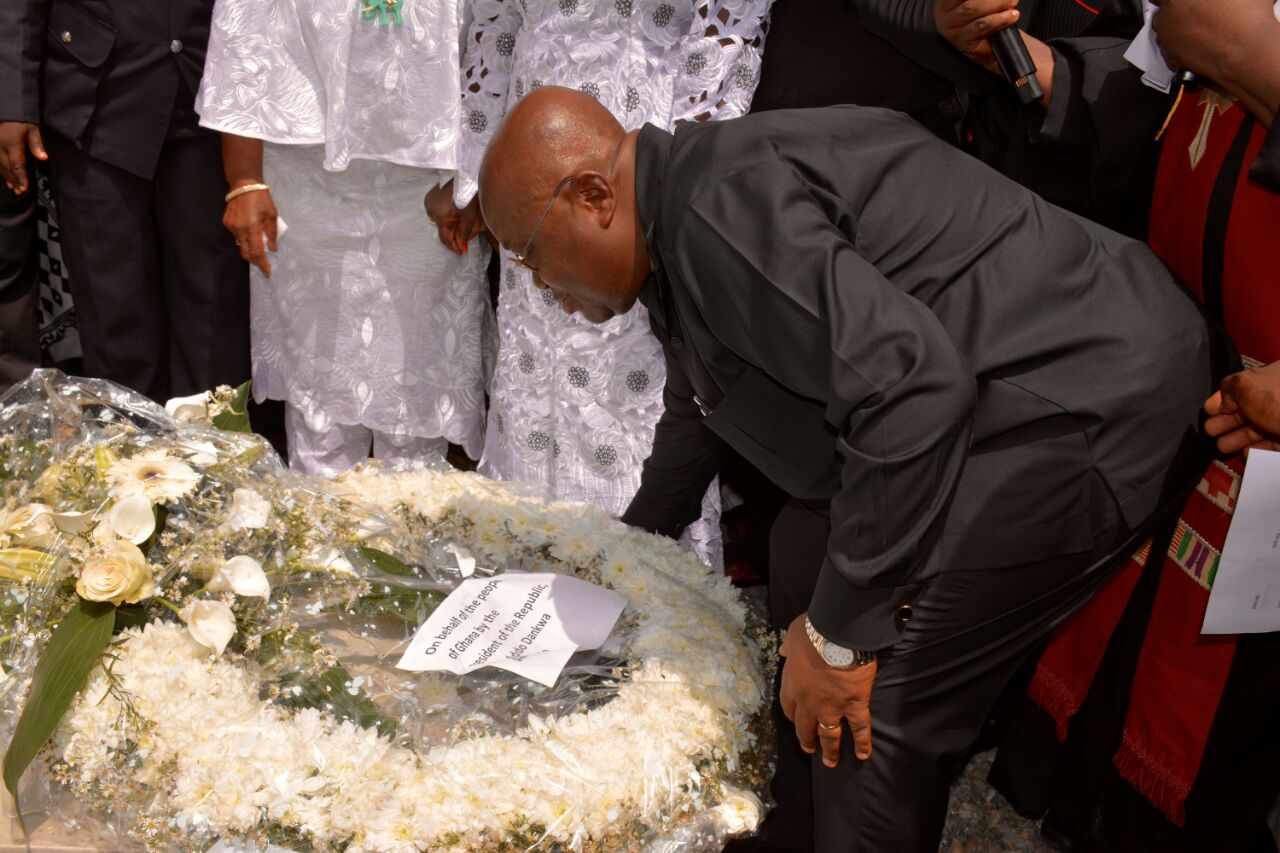 Danquah stood as a presidential candidate against Nkrumah in April 1960 but lost the election. He was a member of the Big Six.
On 3 October 1961, he was arrested under the Preventive Detention Act on the grounds of involvement with alleged plans to subvert the CPP government.
He was released on 22 June 1962, and later elected president of the Ghana Bar Association.
But Danquah was again arrested on 8 January 1964, for allegedly taking part in a plot against the President. He suffered a heart attack and died while in detention at Nsawam Medium Prison on 4 February 1965.
After the overthrow of the CPP government in February 1966 by the National Liberation Council (NLC), Danquah was given a national funeral and rehabilitated.
–
By: Marian Ansah/ with additional files from wikpedia/ citifmonline.com/Ghana

Source: citifmonline.com-politics

Please follow and like us: