Lower Manya group wants NDC constituency executives suspended
A group calling itself the Concerned NDC branch executives in the Lower Manya Constituency of the Eastern Region, are demanding the immediate suspension of the party's constituency executives in that area.
According to them, the current constituency executives have failed the party and are largely to blame for the poor performance of the party in the last general elections in December.
Addressing a press conference in Odumase, the Spokesperson for the group, David Denyo, noted that the constituency executives are behind the party's woeful performance in the just ended general elections, and therefore must be suspended by their regional and national executives.
Comparing the performance of the current constituency executives to the previous leaders, the group said "in the history of Lower Manya, under no circumstance has the NDC won an election with a margin less than a thousand, except for this current administration which won the last elections by a margin of 327. This is unfortunate because we almost lost the elections."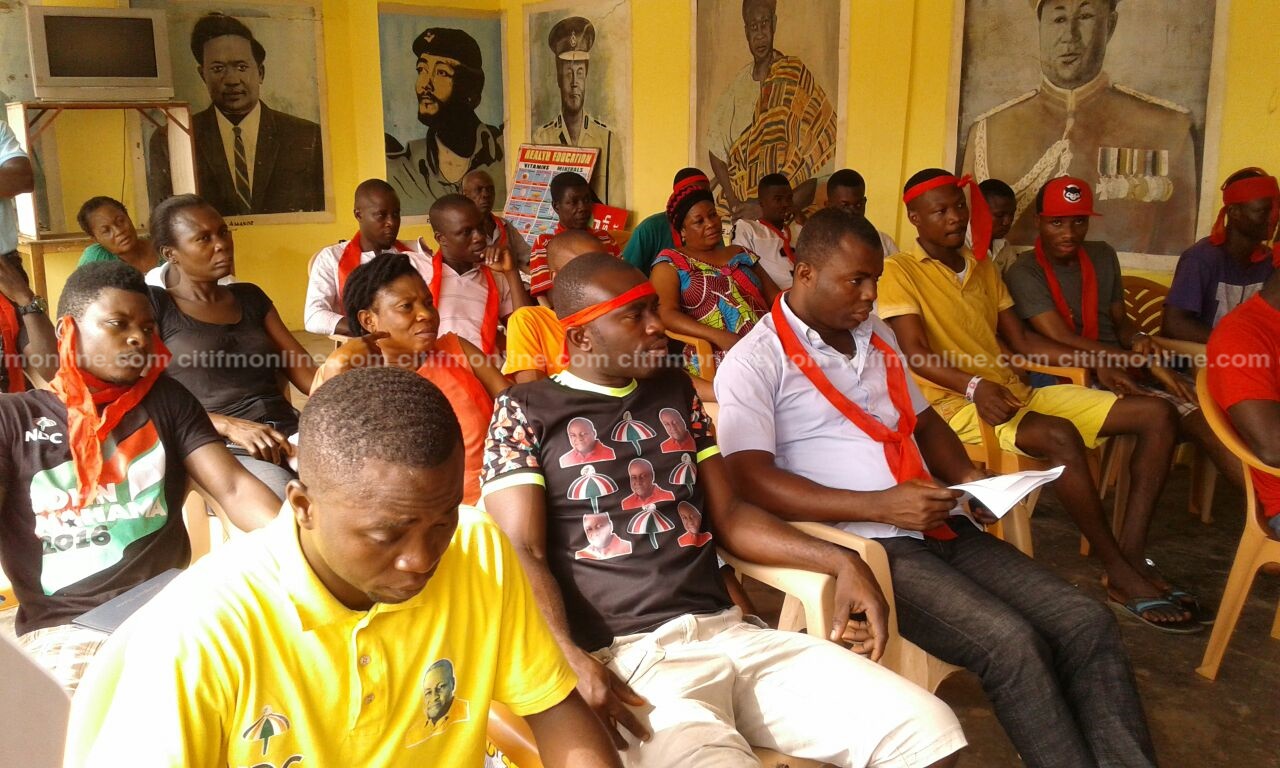 The group accused the constituency executives of taking several wrong decisions such as using untrained polling station agents and busing party members to another constituency to cast their ballot, rather than their home constituency which is the Lower Manya constituency.
"They bused some members of the party outside the constituency to another constituency to vote. They also placed untrained party agents at some polling stations, and also used one polling station agent at some polling stations instead of two. The executives also refused to pay some of the polling station agents, and all these and more worked against our party in the last elections."
Mr. Denyo noted that, in order to restore the glory of the constituency, it is important that the current crop of leadership are removed to ensure the party is reorganized in the constituency since the party stands the chance of losing the seat in 2020 if care is not taken.
"In the last elections, the constituency won by a margin of 327 as against the 2012 margin of 8,179. This drop in margin is unprecedented, and we shall not sit down and allow this constituency to suffer the fate of becoming an orphan; so we are calling on the regional and national executives to as a matter of urgency suspend the current leadership within 48 hours or face our wrath."
–
By: Elvis Washington/citifmonline.com/Ghana
Source: citifmonline.com-politics

Please follow and like us: