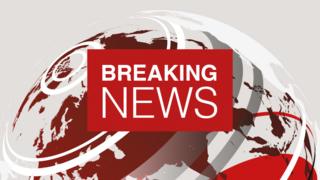 A major dam outside Houston has begun overspilling as Storm Harvey pushes the reservoir past capacity, according to a Texas official.
Engineers have tried to prevent nearby communities from being inundated by releasing some of the water held by the Addicks dam.
But flood control official Jeff Lindner says water levels are now over the height of the reservoir edge.
Unprecedented rain has brought huge floods to Texas and is starting to affect Louisiana.