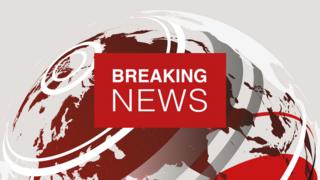 One person has been killed and several injured in an attack in a supermarket in Hamburg, German police say.
Hamburg police said on Twitter that one suspect had been arrested but that it was too soon to indicate a motive.
Bild newspaper reported that people inside the supermarket were stabbed. It published a photo of a man purported to be the attacker covered in blood.
The attack happened on the corner of Fuhlsbüttler street and Hermann-Kauffmann street, police said.
They warned people to stay away from the area.