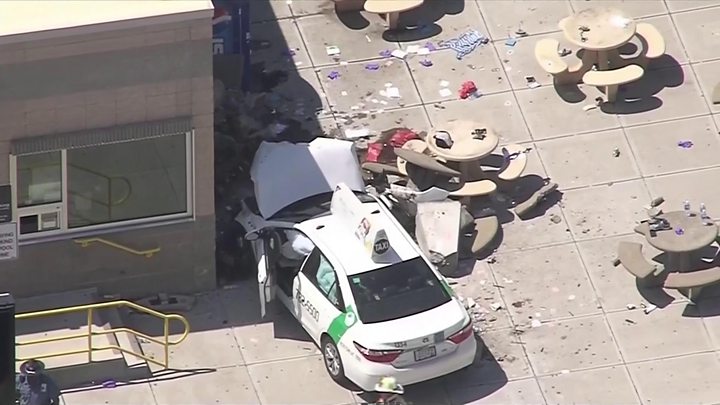 A car has driven into a crowd at Boston's Logan airport, police in Massachusetts say.
Emergency officials said at least 10 people were taken to hospital, with state police saying injuries were of "varying severity".
The Boston Globe newspaper reported that driver error was being investigated as the cause.
Reports said the car, which appeared to be a Boston city taxi, struck close to the airport's cab rank.
The 7News network and the Boston Globe said the driver, a 56-year-old man from Cambridge, Massachusetts, is at the scene co-operating with police.