11 pick nomination forms to represent B/A on Council of State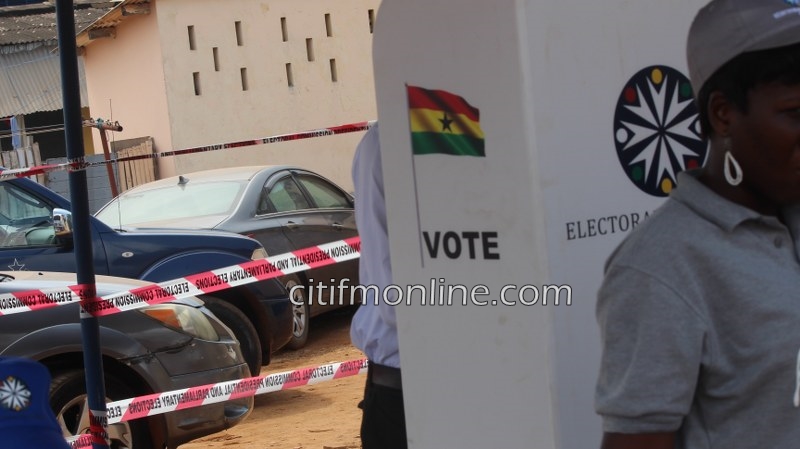 Eleven persons have picked up nomination forms to represent the Brong Ahafo region on the Council of State.
These include the incumbent President of the Brong Ahafo Regional House of Chiefs, Yaw Kagbrese V, the immediate past President, Osahene kwaku Atterkyi among others.
The electoral commission says it has so far received nominations from all ten regions of the country and is preparing to conduct the elections this Thursday, February 9th, 2017 at selected places nationwide.
Meanwhile, the Mawerehene for the Asantehene, Baffour Hyeaman Brantuo IV who has also submitted his forms to contest for the Ashanti Regional slot is confident of winning after receiving the backing of the Asantehene, Otumfuor Osei Tutu II.
"The EC requested that all ten regions select a representative each to help in the affairs of government. That is why I have decided to put in an application. You all remember that I have closely with this kingdom since the time of Opoku Ware. I have worked with Otumfuor and represented him in all important discussions both internationally and locally. Otumfuor himself has endorsed me for the Council of State membership so that is a good omen. I am hoping that the Assembly will accept me to help bring development to this country."
Requirements for nomination'
To be eligible for election to the Council of State a prospective candidate must;
Be a citizen of Ghana
Be of sound mind
Be a registered voter
Be a resident or hail from the region which he /she seeks to represent.
A person shall not be qualified to be elected as a regional representative to the Council of State if;
He/ She has been adjudged or otherwise declared bankrupt under any law in force in Ghana and has not been discharged.
He/ She has been convicted for high crime under the Constitution, or high treason, or for an offence involving the security of the State, fraud, dishonesty, or moral turpitude; or for any other offence punishable by death or by a sentence of not less than ten years.
He/ She has been found by the report of a Commission, or a Committee of Inquiry to be incompetent to hold public office, or is a person in respect of whom a Commission or a Committee of Inquiry has found out that, while being in public office, he acquired assets unlawfully, or defrauded the State, or misused his office, or acted in a manner prejudicial to the interest of the State, and the findings have not been set aside on appeal, or judicial review.
He/ She is under the sentence of death, or other sentence of imprisonment imposed on them by any court; or f. Is a member of the Electoral College constituted for the election of the members of the Council of State.
–
By: Marian Ansah/citifmonline.com/Ghana
Source: citifmonline.com-politics

Please follow and like us: